Anti-Aging

Peptide Therapy

in Cincinnati
We are not currently accepting new patients
Anti-Aging Peptide Therapy:
Most people look at aging as something everyone goes through. From feeling sleepy all the time to seeing significant body changes, many end up accepting this as a new way of life. However, certain therapy options help people fight off these nagging effects of aging.
Peptide therapy is an increasingly popular option for anyone trying to manage aging symptoms such as lack of sleep, weight gain, muscle loss, memory issues, slower healing, and more. The goal with the therapy is to make people feel younger and healthier later, even as they get to their 60s and beyond. A treatment that is safe and relatively easy to administer, medical professionals are offering this option for more and more patients every year.
Anti-aging peptide therapy is currently available at our clinics in Cincinnati, Fairfield, and West Chester, Ohio.

To determine if peptide therapy is right for you and what treatment options would be recommended, schedule an Anti-Aging Consultation. The consultation includes a complete physical exam. For a limited time, new patients receive their consultation for $99 ($100 off the normal fee). Additional lab costs may apply. Call 513-561-7836 to schedule your Anti-Aging Consultation or fill out the scheduling request form.
For additional details about the treatment and what people should expect, continue reading.
What is Peptide Therapy?
Before jumping into peptide therapy, it is crucial to know the process behind it. A peptide is another term for a small chain of amino acids. They can also be referred to as a small protein. They act as signaling molecules, which tell other cells and molecules in the body what they need to do.
Peptide therapy focuses on dictating what these peptides do safely. Through the use of injections, drugs, creams, or even nasal sprays, many different types of conditions are treatable. We often recommend injection treatment if a patient feels up to it.
A Focus on Human Growth Hormone
Peptides can affect many different parts of the body, and peptide therapy mostly focuses on the increase of natural human growth hormone. An entire class of peptides are referred to as growth hormone secretagogues, which helps with so many different age-related conditions. Many medical professionals believe that there are several advantages to this type of therapy over a synthetic HGH route.
By starting peptide therapy, a person can elevate the body's level of natural HGH overall. This helps the body feel younger and manage certain symptoms of aging that are limiting a person overall. The HGH levels in a young person are naturally much higher, mostly because it helps with overall growth and development. It slowly starts to fade away, and those who reach the ages of 55 or 60 years old will begin to really notice a variety of changing issues.
What body changes should a patient expect?
Benefits vary depending on each individual who goes through peptide therapy, so it is hard to pinpoint what changes will be the most noticeable. With that being said, it helps in so many different ways that people usually notice at least a few benefits in just a few weeks.
The most common issues people look to treat with peptide therapy relate to fatigue, body composition, or general health recovery issues. Peptide therapy has helped patients improve their sleep quality every night, which in turn helps with less fatigue during the day.
When natural HGH levels start to lower, a person must change their routine significantly to maintain their same body composition. Since it is hard to make those drastic changes, many experience additional body fat, and possibly muscle loss as well. Peptide therapy raises natural HGH levels, which means people can go back to what has worked for them throughout their life to keep their ideal weight.
Finally, one of the most frustrating things any person who is aging goes through includes having to figure out how to recover from different health issues. It can be something as minor as a bruise or cut, or something a little more serious. With natural HGH levels higher, recovery time shrinks.
Who benefits the most from peptide therapy?
While certain age groups usually benefit more from peptide therapy, anyone who is showing signs of aging should at least consider the option to see what a medical professional might suggest. Aging hits different people harder at different times, but it is most commonly recommended to those 55 years of age or older.
Since peptide therapy helps with so many different issues, it is considered by some as a catch-all option to explore. We suggest setting up a consultation to go through more specifics before ultimately deciding on peptide therapy over other options out there.
Peptide therapy is relatively safe, but some people should stay away at this point. Younger people do not tend to benefit as much from peptide therapy, and there may be better solutions if their body is not producing enough natural HGH. It is also not recommended for any women who are pregnant or currently breastfeeding a young child.
What are some of the peptide therapies available?
Peptides available from Renew Medical Centers include:
How do I know if anti-aging peptide therapy is right for me?
To determine if peptide therapy is right for you and what treatment options would be recommended, schedule an Anti-Aging Consultation with our medical team. The consultation includes a complete physical exam. For a limited time, new patients receive their consultation for $99 ($100 off the normal fee). Additional lab costs may apply.
Call 513-561-7836 to schedule your Anti-Aging Consultation or fill out the scheduling request form on this page.
On a scale of 1-10, we rated the experience a 10. My wife and I both had the therapy. We have felt the impacts the very first day and have high expectations of success with the procedure. Dr. Paul and Dr. Jeremy were professional, caring and kind. We have never had someone in the medical profession spend so much time examining us, reviewing the procedure and administering the therapy – injections. They were quite frankly amazing. We both received separate follow up calls the evening of the therapy.

I was a little skeptical at first about the stem cell therapy but decided to go ahead with it. It was one of the best decisions I have ever made. The day after my back injections, my pain level dropped to a zero when the day before it was almost a 10. I had not been able to stand to cook, housework or shop for longer than a 10 to 15 minute without resting or sitting down. The day after my injection, I was able to walk while shopping for almost a straight 4 hours. I would recommend it for anyone in constant pain as I was.

I am an avid athlete and I enjoy running daily. Due to the years of running both my knees are in constant pain. I went to my orthopedic doctor and he recommended knee replacements and told me I was "bone on bone" and this is my only option for pain relief. I was recommended to Renew by my insurance agent (who had the procedure done on his knees). I had stem cells injected into each knee with PRP (Platelet Rich Plasma) and my knees feel so much better. Both my knees feel less pain and are moving better than they have in years. I'm glad I didn't get surgery on my knees and pursued the stem cell therapy. Thanks to the staff and doctors.
Immune Booster IV Drip Therapy

Patient

Testimonial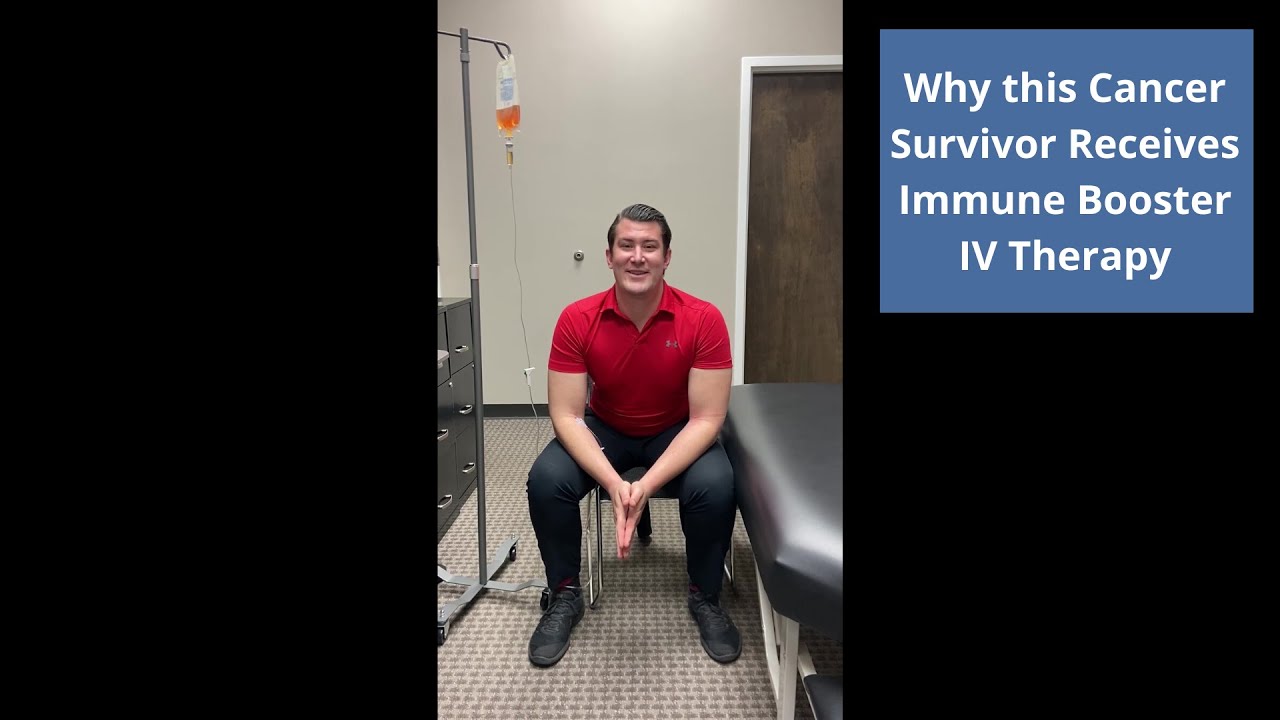 Brock
Brock received Immune Booster IV Drip Therapy from Renew Medical Centers. In this video, he discusses why he, as a cancer survivor, decided to receive this treatment.
Vitamin IV Drip Therapy

in the News
* The testimonials that you watch and read on this site are individual experiences. They are Renew Medical Centers patients sharing or reflecting their personal real life experiences of receiving the treatment presented here. However, they are individual results and results do vary. Your results may not be the same and are not guaranteed. While the vast majority of our patients do experience improved physical condition from this treatment, we do not claim that every patient will experience these improved conditions. Additionally, these testimonials should not be construed as and are not intended to make claims that these products can be used to diagnose, treat, cure, mitigate or prevent any disease. These claims have not been evaluated by the FDA.